Glory to Jesus Christ!
Glory to Him Forever!

We are a Byzantine Catholic faith community in the Ruthenian Byzantine Catholic Eparchy of Parma, Ohio, established in 1969. We are of varied ethnic backgrounds, diverse in needs and gifts, who come together as part of the body of Christ. We live and share the gospel message of Christ from the apostles under the guidance of the Holy Spirit. We seek to:
Pass on to our heirs cherished faith and Byzantine Catholic liturgical and cultural traditions.
Engage in charitable works and to assist in raising funds for the church in all its needs.
Build a community by participating in activities which promote Catholic teachings.
Promote healing and harmony with all God's people.
In the presence of our God's unconditional love in the power of the resurrected Christ, we will work in cooperation with all organizations in our parish and the Eparchy of Parma, consistent and with the guidance of the Holy Spirit.
Event Calendar

SAVE THE DATE: Saturday, August 3, 2019 for Slavic Fest
Holy Spirit Byzantine Catholic Church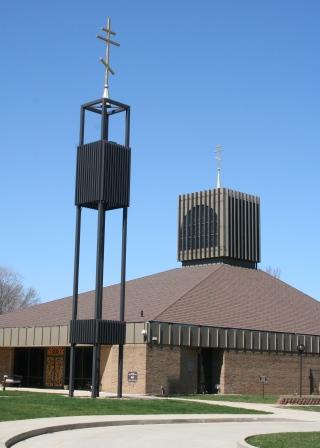 Top News Items