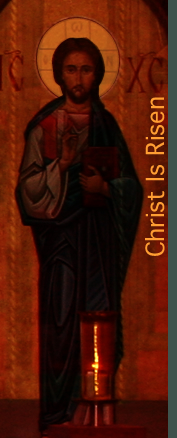 Cemetery

Shortly after having established Holy Ghost Greek Catholic Church in 1909, property was purchased in the Suburb of Parma, Ohio. Much work had to be done with the property with clearing trees, planting grass and digging the graves. The Beautification and upkeep of the cemetery is a constant and evolving ministry of the parish family of Holy Spirit Byzantine Catholic Church.

There are many interesting and famous people interred in our cemetery. The Pastor's of the Cleveland area parishes are interred here such as: Holy Ghost Parish, Very Rev. Joseph Hanulya and his wife Mary, Rev. Stephen Gulyassy, Three of the Byzantine Poor Clare Sisters, former Mayor of Parma Mr. Day and his wife. The Cemetery is located in Parma, Ohio between West 54th Street and Ridge Road, as well as between Theota and Ridgewood Avenues. We will be celebrating the Centennial of the establishment of the cemetery on Pentecost Sunday, 2009. Roadside services are held in front of the Resurrection Icon.

All donations for the upkeep of the graves and grounds keeping are welcome.